However unhappy a person maybe, the moment they know the purpose of their life, a switch is  turned and the light is on…Even if a person has to strive after that purpose for their whole life, they do not mind so long as they know what their purpose is. Ten such people have much greater power than a thousand people working from morning till evening not know knowing their life purpose. ~Hazrat Inayat Khan
In 2011 the North Node reached zero Capricorn and on March 2, 2011 aligned on the Galactic Cross inspiring this article and the audio below. On May 10, 2017 the North Node Entered Leo aligned with the star Regulus, heart of the Lion constellation and one of the four royal stars of the ancients that was watcher of the North. The North Node travels through Leo until November 6, 2018.
From a personal perspective this is about re-visioning and re-aligning with authentic expressions of our Life Purpose.
What is Life Purpose?
I encounter many clients and friends who feel their life purpose is defined by what they are doing in the world. Many feel they are NOT living their purpose because they are not doing work that has a seemingly big impact. Often they are comparing themselves to people like Oprah Winfrey or Deepak Chopra or Neale Donald Walsh or Marianne Williamson. The view that life purpose is defined by how much we produce or how many people we help directly is not useful for most people. Plus, this view or way of looking at personal life purpose often doesn't have that much to do with our actual life purpose or soul's intent.
Re-framing What we Think is Life Purpose.
Several years ago I was involved in a process that encouraged the participants to describe their life purpose in two words or less. This was a life changing for me because it re-framed my point of view about life purpose. I realized life purp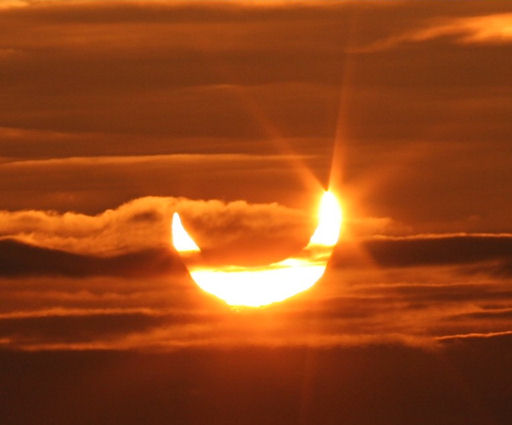 ose is not just what we do in the world but is also what we are here to experience.
Coming up with two words was not an easy task for me, but I found as soon as I let go of trying to figure it out I heard the word alchemy. I was intrigued and felt an immediate resonance with this word and so then asked myself what I alchemized? The moment I had that thought, the next thought I heard was – Awareness. It was a great aha moment and I was thrilled to have my two words that summed up my life purpose. Alchemize Awareness.
The point of this exercise is to distill the sense of life purpose into a singularity designed to assist a person in moving beyond the notion that their life purpose is defined by the kind of work they do in the world or the people they help or how productive they are by middle world standards. It is not what you DO but who you ARE that is most important. Of course what you do is the natural result of who you are and the choices you make. So having a sense of life purpose in a couple of words is a great way to assist a person in making conscious choices that are aligned with their life purpose.
Our divine life purpose – no matter what it is that we do – adds to the evolution of consciousness, of life, of love. Eckhart Tolle summed this up saying:
You are here to enable the divine purpose of the universe to unfold. That is how important you are! ~Eckhart Tolle author of The Power of Now.
It's a Wonderful Life
This 1946 Classic movie nominated for 5 Oscars takes a look at what the world would have been like if the character George Bailey had never lived. George was convinced his life was a failure and the world would have been better off if he had never lived. This speaks to the classic cultural belief system that bases our value on how much we accomplish and achieve, or how "good" we are. This is usually based on an impossible external standard.
In the movie, George Bailey sees a very different time line unfold if he had never been born and the ripple effects are far reaching as he learns in this exchange with the angel Clarence:
When George discovers his brother Harry's tombstone Clarence explains:  Your brother, Harry Bailey, broke through the ice and was drowned at the age of nine.
George Bailey responds saying:  That's a lie! Harry Bailey went to war! He got the Congressional Medal of Honor! He saved the lives of every man on that transport!
Clarence tells George: Every man on that transport died! Harry wasn't there to save them, because you weren't there to save Harry.
Later Clarence says to George: Strange, isn't it? Each man's life touches so many other lives. When he isn't around he leaves an awful hole, doesn't he?
Discovering Your Life Purpose
George Baily learned that he had underestimated the value of his life because he was judging it based on a limited view. This perspective is helpful in pondering your own life purpose as an expression of something other than what you DO and focuses on who you ARE.
Perhaps, the question is not what you are to do in this life but rather who you are to BE? Once you tap into that then what you do originates from and moves in harmony with awareness of your greater life purpose. So if you are here to learn about love, kindness, compassion, ecstasy, joy, fun,  acceptance or any number of other equally important life purpose issues now is the time to explore what it is for you. I recommend finding two words (and if that is too limiting then find 5-10 words or less) that sum up your life purpose.
This process gives you another lens or perspective to see how your life has been designed to guide you in deepening your purpose and learning more about yourself through your life experiences. This will include the work you have done and do in the world as well as the relationships and other experiences you have had. This also helps you to make more conscious choices as you move forward because whenever you have an important decision you are facing it may help if you can ask yourself: Does this serve my life purpose?
The other thing to know is the purpose you connect with now might change or evolve over time.  For example, I now perceive my life purpose is to live and express ecstatic joy. It took me a while to embrace this one as it seemed too self-centered to have that one for a life purpose. However, I am Scorpio Rising so it is a perfect description of the Scorpio Rising Mystery School.
You can access a free bonus audio with ideas on how to come up with your life purpose based on your ascendant. It also talks more about the the North Node on the Galactic Cross and has a PDF download so you can locate your on Nodal Axis.
More on The Nodes and Discovering Life Purpose – About 13 minutes
Listen here:
Download More on the Nodes by right clicking here. Select "Save As" to save to your computer (on Apple, the command is "control, click")
PDF Table Locating your personal North Node and next Nodal Return Finding the North Node from 1916 to 2028
Free Subscribers have limited access to Audio Downloads. Paid subscribers have access to 5 to 10 new audios a month and a growing audio library.
Free Celestial Timings subscriber receive email notification about future posts and free audio offerings usually about once a month with an additional reminder sent out about the monthly Resonance Repatterning sessions.
Here are the comments from the original post on the Life Purpose Audio